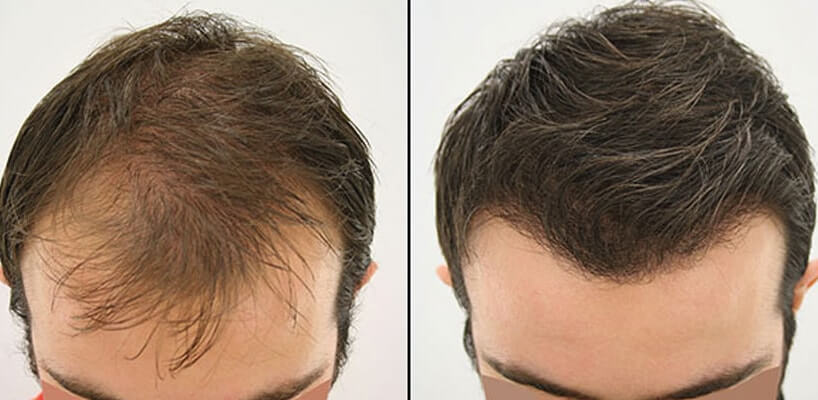 If you have been to Istanbul, you have probably seen some men with red dots on their heads. Those red dots are there because they have recently had hair transplant surgery. They have become an everyday thing for Turkish people as it is pretty common for people to get hair transplantation in Turkey.
Turkey is without a doubt one of the most powerful participants in the hair transplantation industry and is basically the number one. But why? Why is Turkey number one in hair transplantation? There are several reasons why is Turkey number one in hair transplantation. In our list, we will only list four of these reasons. 
What is Hair Transplantation?
Hair transplantation is a sort of surgery in which existing hair is moved to fill in areas where there is thin or no hair.
The procedure is normally performed in the doctor's office. The surgeon will begin by cleaning your scalp and injecting a numbing agent into the back of your skull. Follicular unit strip surgery (FUSS) or follicular unit extraction will be used by your doctor to execute the transplant (FUE). FUSS is much more of a complex procedure compared to FUE. Yet, FUE is pain-free and the results can be seen faster than FUSS.
In the United States, doctors have performed these transplants since the 1950s. However, procedures have evolved significantly and become a procedure that can be done globally in recent years. Turkey has become popular among people who want to get their hair back in recent years. In this text, we will be talking about why is Turkey number one in hair transplantation.
Budget Friendly
It is really a simple reason why is Turkey number one in hair transplantation. In Turkey, the prices of the procedure are way cheaper compared to the rest of the world. The Follicular Unit Extraction (FUE) procedure costs up to two grants in Europe and the United States. However, in Turkey, the whole cost of the treatment, including transportation and lodging, costs up to one-third of it. This cost depends on a variety of factors such as the number of grafts required, the method used, the clinic, and the surgeon, etc.
Techniques are Much More Advanced
In Turkey, surgeons prefer to do the FUE (Follicular Unit Extraction) technique. The FUE procedure offers less discomfort during recovery with no visible scars and a faster healing time compared to FUSS. FUE also does not require you to use scalpels, staples, or sutures during the procedure. FUE, compared to FUSS, is the type of hair transplant procedure that is safe and minimally invasive. Unlike strip hair transplant surgery, FUE hair transplants leave no visible scarring and need a far shorter recovery period. The treatment is done under local anesthetic, numbing only the areas that are being operated on.
Where the follicles are removed and transplanted, small scabs will appear. These scabs are the things looking like red dots on your head and they will be fully healed within a week after the procedure. Follicular units are individually taken from the patient's donor area and transplanted one by one to the thinning area in the FUE technique. Whereas FUT (Follicular Unit Transplantation) necessitates the removal of the skin. This is another reason why is Turkey number one in hair transplantation. 
Best Country to Visit and Travel
Turkey is a beautiful country and Istanbul is as beautiful as it gets. After the procedure, you will not right away go back to the country you came from without touring Istanbul. Turkey has the best locations to visit during the time you wait for your red dots to heal. You can visit Galata or eat with your friends while watching the scenery of the Bosporus during that free time. You can enjoy Turkish coffee with some locum during your stay. This could be one reason why is Turkey number one in hair transplantation which is not related to the hair transplantation procedure.
Good Results 
The fourth reason why is Turkey number one in hair transplantation is that the results are promising. If it was not well received, why would people be eager to come to Istanbul for the procedure, right? The results are excellent, and it is one of the main drivers of demand.
Conclusion
Overall, hair transplant surgery is a very safe and dependable treatment. It is, however, totally up to you to choose the best surgeon for this procedure. Regardless of how popular and publicly available hair transplants have become around the world. This is a serious procedure that requires the utmost expertise and experience. Because hair transplantation is a permanent result that lasts a lifetime. If you choose the wrong surgeon to execute the process, there is very little chance of correcting your mistake.
We have listed the four most important reasons why is Turkey number one in hair transplantation. You should be able to understand the importance of choosing the right doctor and clinic for the best results. With this information provided, you can understand why is Turkey number one in hair transplantation. We believe Turkey should certainly be at the top of your list. 
For our other articles on this subject: https://smileteamturkey.com/blog/hair-transplant-in-turkey/, https://smileteamturkey.com/blog/hair-transplant-for-your-dream-hair/
You can read our previous post on https://smileteamturkey.com/blog/dental-care-for-older-people/