PREMIUM QUALITY DENTISTRY SERVICES AT AFFORDABLE PRICES
PREMIUM QUALITY DENTISTRY AT AFFORDABLE PRICES
Smile Team Turkey in Antalya, Turkey
We believe that a healthy-looking smile should be available to everyone. We have the very latest technology, all of which you will find in the likes of London's Harley Street and other high end dental clinics.
Smile Team Turkey offers premium quality dental treatments at affordable prices in Turkey. Operating since 2008, SmileTeam has years of experience in helping patients get the best possible treatment at the best possible price by travelling to Turkey for their dental treatment.
We offer dental treatments in Turkey like Dental Implants, Dental Veneers, Dental Crowns, Smile Makeover, All on 4 Procedure and Professional Teeth Whitening with Laser. We are committed to dental excellence, ensuring only the very best materials are sourced from across the globe. SmileTeam has dedicated and experienced staff, is equipped with the latest technologies and offers a family friendly environment for all your dental needs.
Our technology that includes smile design software, in-clinic CAD/CAM milling machines and soft tissue lasers is the best available in the world. The SmileTeam dentists are professionals with years of dental experience in providing care for patients of all ages.
Our dentists and surgeons are highly qualified and experienced at cosmetic dentistry procedures. They speak English so you will be able to communicate freely during your consultation and treatment.
Our staff pride themselves on being able to offer fantastic customer service, great client care and lasting results for all of their patients. We have hundreds of reviews from our patients and in recent years we have been trusted to recreate the smiles of many well-known TV personalities which is a great addition to our expanding portfolio.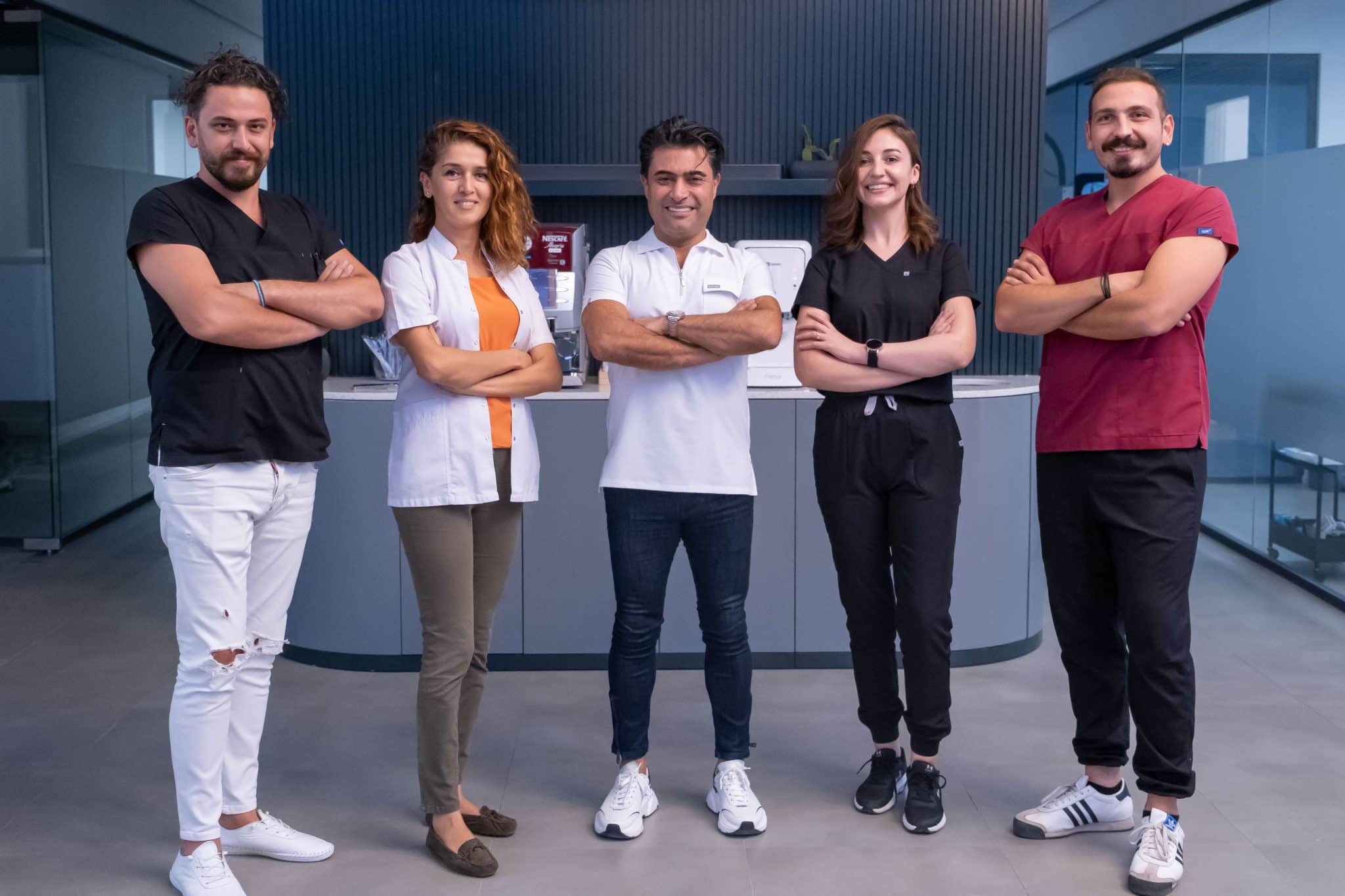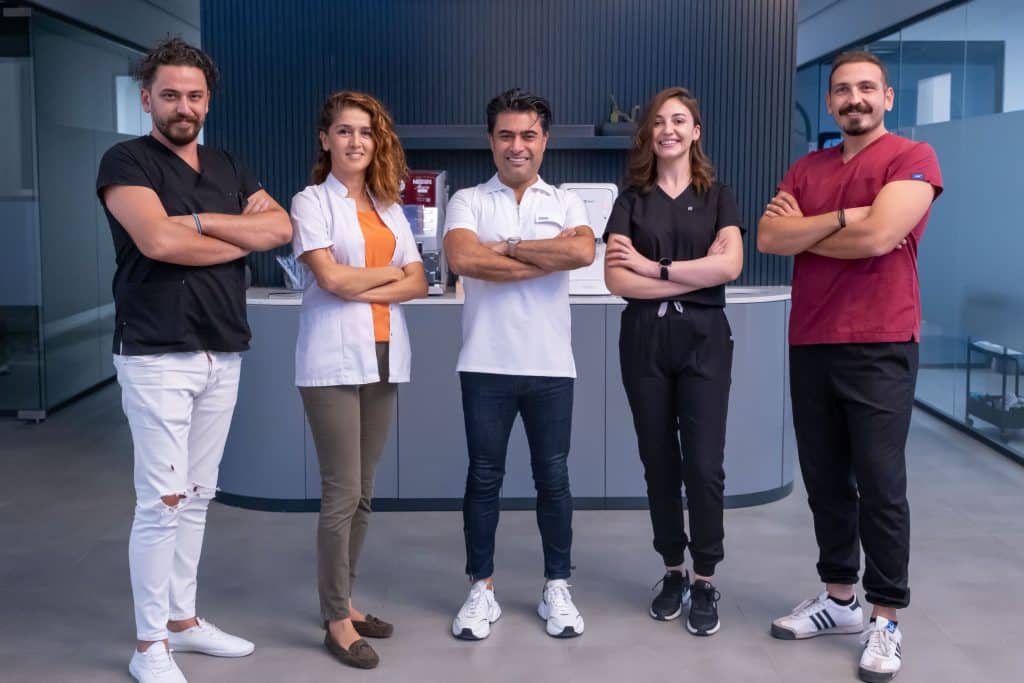 DENTAL TREATMENTS AVAILABLE AT OUR CLINIC IN ANTALYA​
We offer a wide range of cosmetic and surgical dental treatments at our clinic in Antalya:
• DENTAL IMPLANTS
• DENTAL CROWNS
• DENTAL VENEERS
• SMILE RESTORATION AND MAKEOVER
• TEETH WHITENING
• COSMETIC DENTURES
• DENTAL BRIDGES
• ALL-ON-4 IMPLANTS
• ROOT CANAL TREATMENT
• TOOTH EXTRACTION
• DENTAL FILLING
• INLAYS AND INLAYS
• GUM CONTOURING
• SCALING AND POLISHING TEETH
• AND MANY MORE!
You can call us to find out more about the dental treatments offered at the Antalya clinic.