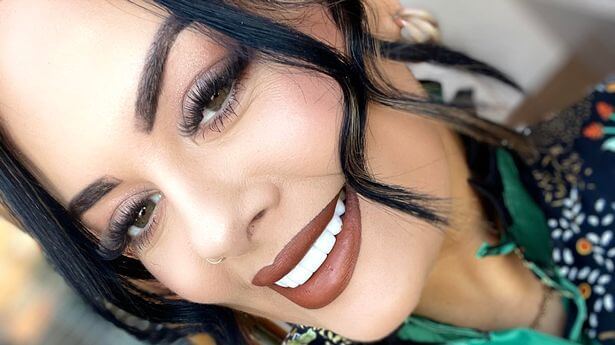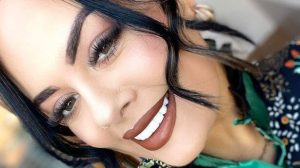 Some people may go to have cosmetic operations, like breast implants or veneers, typically for a fraction of the cost of what they would have paid at home. Jade Pritchard, a prominent figure in the beauty industry, traveled to Turkey to have veneers. She posted about her experience online. Overall, she was happy with the outcome since it gave her the sought pearly whites. However, it was quite painful, and for anyone thinking about having the same treatment, it serves as a warning. In this article, we will see what and why Jade Pritchard did her veneers in Turkey.
Why did Jade Pritchard Choose Turkey For Veneers?
Aesthetic treatments include dental veneers. Turkey's veneers are the same as those found anywhere else on the globe. The procedures are the same, and the same supplies are employed. What makes Turkey the country where veneers are used? Patients choose Turkey over other nations primarily because of the low cost of veneers, but also due to the high standard of care provided. Veneers are in high demand in Turkey and only take two visits to the dentist and a little over a week. No quality has been compromised, even at the lower pricing. For this reason, hundreds of patients visit Turkey every year. They come here with dental issues and leave with a sparkling, attractive smile.
What are The Factors in Choosing Turkey For Veneers?
One of the most popular locations for overseas patients seeking treatment is Turkey's private healthcare system in Turkey. The dentistry industry, with its dental facilities, is a component of this thriving economy. More and more people are traveling to Turkey for various dental procedures and aesthetic treatments with a very high rate of satisfaction and natural appearance, leading to ever higher numbers of patients in the future. This is due to the astounding results, experienced dentists, patient referrals, word of mouth, or simply an internet search.
For those looking to receive a flawless smile, and high-quality services at reasonable and cheap costs, dental tourism is excellent in Turkey. Many individuals travel from the Middle East, America, Canada, and Europe for dental veneer treatment in order to enhance the aesthetics of their natural smiles. Finding the best clinic for you, your needs, and your safety is crucial because not all clinics provide the same level of treatment. Smile Team Turkey is here for you! We can make great veneers just like Jade Pritchard's. You can contact us for dental crowns and smile makeovers as well.
How Long Has Jade Pritchard Stayed in Turkey For Veneers?
It takes 5 to 7 days to complete the entire dental veneer procedure in Turkey and receive your brand-new, gorgeous smile. Veneers can be installed in just two visits to the dentist. As long as you aren't in the dental clinic, you may completely enjoy your trip and all that Turkey has to offer.
What is The Price of Veneers in Turkey?
When thinking about obtaining veneers in Turkey, the most common query is "How much do veneers cost in Turkey?" Veneer costs in Turkey are much cheaper than those in other countries. Travelers from foreign nations have always had a lot of advantages while visiting Turkey. The cost of living in Turkey is sometimes two to three times more reasonable than in the US, the UK, or other parts of Europe. This makes it possible for an increasing number of patients to receive high-quality dental care and dental veneer treatment without having to pay outrageous prices or put off getting procedures because they are too expensive. The high value for money and inexpensive cost of dental veneers in Turkey are made possible by the cost of living, currency fluctuations, and significant investments Turkey has made to implement and support the private healthcare industry. This is done without sacrificing quality in any way.
Why Is Turkey More Affordable For Veneers?
Why are dental veneers so inexpensive in Turkey is the first question that comes to individuals who want healthy teeth but have never sought medical care there. What does a price this cheap conceal? Skepticism and uncertainty are natural; people who have previously used the Turkish private national health system are fully aware of its benefits and state-of-the-art technologies.
Turkey's currency, the Turkish Lira, is far less valuable than the Euro, Dollar, or British Pound. This indicates that the exchange enables individuals with strong currencies to buy goods and services at incredibly low costs. Furthermore, Turkey has long understood the enormous potential of medical travel and has invested in its growth and improvement. Because of this, excellence in dentistry is possible. These investments include loans, tax breaks, financial assistance, assistance in employing foreign employees, etc. Last but not least, due to the low value of the local currency, Turkey has exceptionally inexpensive living expenses as compared to other countries. This element affects how much the service will cost in the end. Thanks to cheaper labor, materials, buildings, and even the most cutting-edge technologies.
You can reach our previous article from https://smileteamturkey.com/blog/advantages-of-getting-zirconia-crowns/