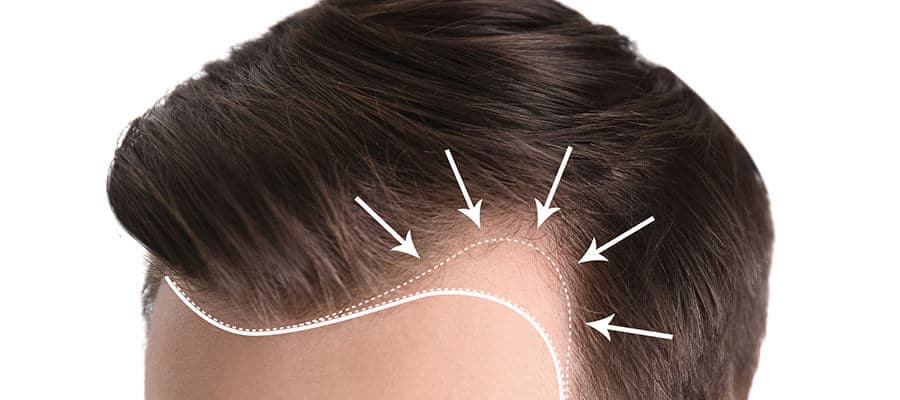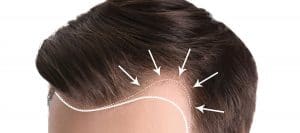 Hair loss may lead to a variety of issues in a person's life. First and foremost, mental self-esteem might be harmed, lowering the quality of social interactions. Unfortunately, society's lack of self-confidence is portrayed in such a way that the individual cannot reconcile it with himself. Even though, this is an incorrect viewpoint. When people fight to better their physical and mental traits, it demonstrates their strength, since where there is a will, there is a way. Many people discover that a hair transplant is an answer to problems like hair loss. Hair transplantation necessitates a thorough examination of the hair's condition and careful execution. Furthermore, a hair transplant in summer is a perfect time to recover and ease the process.
Summer is a time for pleasure, vacations, and holidays. People arrange long-term vacations during the summer months all around the world once a year. By the beach, one would naturally want to look their best. Hair is an important aspect of appearing good. A hair transplant in summer will make the process easier for you. If you've been considering a hair transplant, time it to coincide with the summer months for the greatest results.
You might be worried that a hair transplant in summer may interfere with your vacation plans. However, keep in mind that hair grows quicker in the summer. During the summer, hats are commonly worn to protect against the blazing heat. Therefore you may simply go through the crusting phase by donning one.
Why is The Season Important in Hair Transplants?
Hair transplantation is a minimally invasive surgical process in which hair and roots are removed from the back of the head or other regions of the body. These roots are then transplanted one by one into the hairless region. There is extremely little downtime and one may return to work the next day. However, many individuals prefer to disguise the traces of a hair transplant and ask when the ideal time is to have it done. Furthermore, many individuals believe that one season produces superior outcomes than the other.
Is Hair Transplant in Summer A Good Idea?
Hair grows quicker in the summer, and skin regenerates at a faster pace. During the recuperation time, make sure the scalp is covered by UV rays. Patients may have mild crusting and redness on their scalps after surgery, which should be covered by UV rays. For the first several days, avoid direct sunlight. Because millimetric incisions are used for the scalp grafting, and redness resolves in approximately 7-10 days, this phase will be brief. They will thereafter become almost unnoticeable. Swimming is also not a problem provided they stay out of the sun. Furthermore, saltwater hastens wound healing and that makes it a good idea to have a hair transplant in summer.
Take some time to relax for a few days so that you can fully recover if you have a hair transplant in summer. As a result, avoid having surgery on a busy day. When you go on vacation during the summer, you will have plenty of time to relax. Moreover, you do not have to worry about work, deadlines, or other obligations while you recover.
What Should I Avoid After a Hair Transplant in Summer?
As a result of the heat, you may get dehydrated or see a rise in blood pressure, both of which are undesirable following hair transplantation. Similarly, excessive sweating following a hair transplant in the summer might impede the healing process and potentially create scalp irritation.
Because the skin is particularly sensitive and might produce stains and skin burns, sun exposure should be avoided for the first two weeks following a hair transplant in summer. After hair transplantation, however, wearing a cap or scarf is not recommended. As a result, using an umbrella is another option, but be cautious not to touch the treated areas.
Similarly, you should visit swimming pools and beaches before having hair transplant in summer. The logic for this is because salt and chlorine might interfere with the healing process if you expose your scalp to salt water or pool water.
Finally, take in mind that hair transplantation foreign travel charges may be slightly higher in the summer than in other seasons. This season, however, you may make a life-changing impact if you plan ahead of time and take the required safeguards.
The optimal time for a hair transplant is when one is mentally prepared for it and when one is able to set aside some time for it. With air conditioning and other amenities, one may alter the disadvantages of both seasons. The biggest issue and highly necessary for a hair transplant is mental readiness and some free time from the job and other daily responsibilities. In addition, I have not seen any differences in the results of summer hair transplants in my experience. The hair transplant surgeon's expertise and experience, rather than the season, determine the outcome. Any time of year, a properly skilled and experienced surgeon can offer you an amazing outcome.
You can read our previous article about hair transplant method from https://smileteamturkey.com/blog/why-is-turkey-number-one-in-hair-transplantation/
You can read our previous article from https://smileteamturkey.com/blog/nose-aesthetics-in-summer/