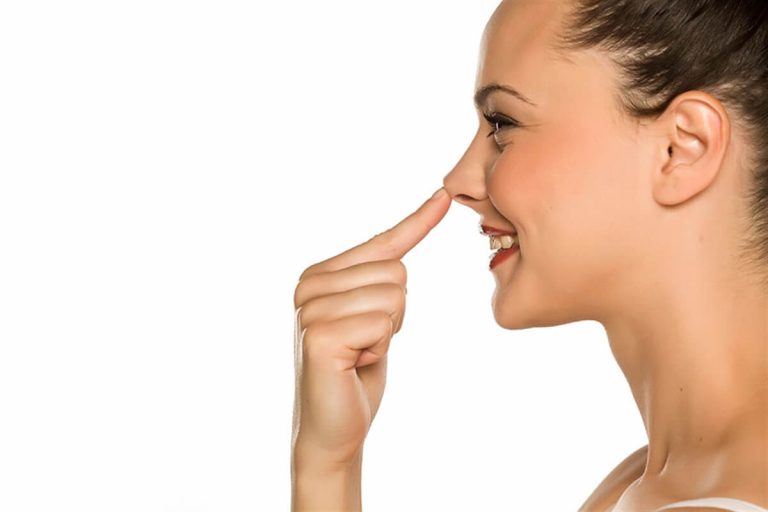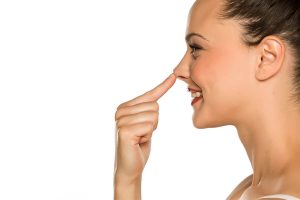 Nose aesthetics is not hampered by hot temperatures. Even in extremely hot temperatures, rhinoplasty procedures can be conducted. Because the skin of the nose becomes more susceptible after surgery, a sunscreen cream should be applied for lengthy periods in the sun. Sun tanning in the sun or at a tanning salon for more than two months is forbidden. Excessive heat might cause edema to recover more slowly. This, however, has no bearing on the cosmetic and functional outcomes of nose aesthetics in summer.
The effects of wet-to-dry, hot-to-cold weather on cosmetic surgery in the summer are neither favorable nor negative. The success of activities is not hampered by seasonal temperatures. There are many things to consider in both the summer and winter seasons such as nose aesthetics in summer and winter. Measures are taken to defend against the summer heat and the winter cold. To achieve a tan after nose aesthetics in summer, you must stay in the sun during the healing period. Whether we have the operation in the summer or not, we should use sun protection from 10:00 to 16:00 hours. Sunbathing with a 50 SPF sunscreen is required during the other hours.
The nose will remain plastered for a week after rhinoplasty surgery. During the recuperation phase, there was some edema following the operation. As a result, if you want to go on a vacation where you will be exposed to the water and the sun, you should schedule your trip one month following your operation. The best part is that surgery should be postponed until after the holidays. Therefore, nose aesthetics in summer is perfect timing if you consider having one.
Why Nose Aesthetics in Summer is A Good Idea?
Summer is a fantastic time to make transitions, put the past behind you, and look forward to the future. It's as easy as not telling new friends or coworkers about your nose aesthetics in summer if you don't want them to know. As far as they're concerned, your new look is nothing more than how you've always appeared.
Furthermore, there is time to relax and recover following your procedure now that school is out. Also, there are no impending deadlines requiring all-nighters for the next several weeks. In addition, you have plenty of time on your calendar for vacation or internship opportunities. Two weeks is a good amount of time to heal for nose aesthetics in summer, and it's also a good time to binge-watch your favorite or new program. This benefit does come with a catch. For around six weeks, your surgeon will advise you to remain out of direct sunlight and restrict your exposure. After you've recovered from your nose aesthetics in summer, make sure you have a decent supply of sunscreen on hand.
Moreover, for many young people, graduating from high school or college marks the end of an era. What better time to improve your face look than before moving on to the next chapter of your life? If you are still in high school, college may be on the horizon. If you are already in college, you will most likely pursue a profession. Looking good gives you confidence, and since your nose is the most noticeable feature on your face, nose aesthetics in summer is a terrific approach to achieve that. Nose aesthetics in summer can produce the best effects, improving self-esteem and, in certain circumstances, nose function. The boost in oxygen levels provided by opening the nasal passages will also give greater energy for what will soon be a busy lifestyle.
Recovery Tips For Nose Aesthetics in Summer
Summer is an excellent time to schedule a rhinoplasty procedure. Each season, however, presents a unique set of healing obstacles. Here are a few pointers to help you recuperate quickly and effectively following your surgery.
The nose-piece of the sunglasses may put too much pressure on or compress the bridge of the nose, preventing your nose from healing properly. For the same reason, you should restrict how often you use your prescription glasses. For the first several weeks after surgery, it may be better to transition to contacts.
Summer's humidity and heat cause the body to close up in order to safeguard the equilibrium and store more water. Keeping water in the body causes mild edema throughout the body, which can be exacerbated by sunburn. As a result, throughout the summer, the swelling of the nose following the intervention is expected to remain a bit longer.
Moreover, it's critical to keep the incision regions out of direct sunlight for a favorable outcome. After surgery, you should avoid the sun for at least six weeks. If you must go outside, be careful to wear a hat with a broad brim and sunscreen.
Last but not least, avoid any actions that might result in injury to your nose. Also, avoid swimming since saltwater and chlorine might irritate your nose and increase the chance of infection. Take advantage of this opportunity to relax and recover. You've been a busy student for the past several years, and you still have more ahead of you. It's a terrific opportunity to relax and refuel during recovery. You can reach the detailed information from Smile Team Turkey.
You can read our previous article from https://smileteamturkey.com/blog/relationship-between-hormones-and-hair-loss/.