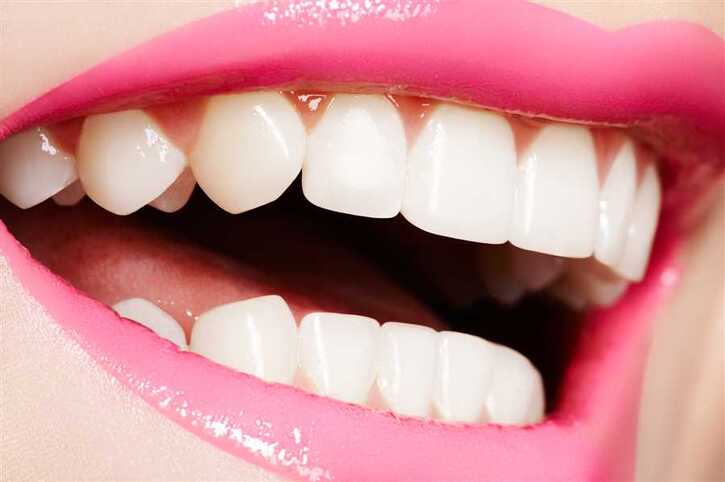 With the latest trends in cosmetic dentistry, it is possible to have healthy teeth and a white and bright smile. Here is everything you need to know about the latest trends in cosmetic dentistry.
Introduction to Cosmetic Dentistry
The latest cosmetic dentistry trends aim to improve people's facial appearance and oral health. Cosmetic dentistry is applied when people have dental problems such as overbite, cracked teeth, or tooth discoloration. Cosmetic dentistry is a vast field and includes many procedures. Here are some cosmetic dentistry trends that are the most preferred by people.
Smile Design
Smile design is one of the latest trends in cosmetic dentistry. It is a cosmetic dental treatment that improves teeth' imperfections and problems. Smile design gives people the bright, perfect, natural-looking smile they have always wanted.
Smile design is a custom-made process, meaning each smile design treatment process can change from person to person. This process may take several months or weeks. However, in most cases, the result is worth it.
Teeth Whitening Techniques
Tooth discoloration is one of the dental problems that many people suffer from. It affects how people smile, and if left untreated, it causes other dental problems. Many factors cause tooth discoloration, such as smoking, consuming certain drinks like coffee or wine, and medications.
Sometimes people can experience tooth discoloration even though they take care of their oral hygiene, including brushing, flossing, or what they consume due to genetics and aging. However, this doesn't mean you will never have white teeth and a perfect bright smile again. Today, it is possible to treat this problem with teeth whitening techniques.
Many people try toothpaste or at-home whitening kits, but it is recommended to get professional help from the dentist for teeth whitening. Keep in mind that the quickest and most efficient method of teeth whitening is professional whitening. The process of this treatment lasts less, and its results are long-lasting.
Dental Veneers and Lumineers 
Regarding the latest trends in cosmetic dentistry, dental veneers, and lumineers are essential. Both of them are used for enhancing the smile. That is why they are preferred by many people who experience discolored, gappy, or cracked teeth and a bright and natural-looking smile. Besides, they are painless.
The Appeal of Dental Veneers
Dental veneers are used for aesthetic purposes. A custom-made veneer is attached to the tooth's outer surface during this process. Thus, it helps to cover cosmetic imperfections like broken teeth or gappy teeth. Most importantly, the lifespan of dental veneers is longer. That is why they are preferred by many people who want to have long-lasting results.
However, there are some dental veneer types. Two of them are laminate veneers and porcelain veneers. Sometimes people need to decide whether to choose laminate veneers or porcelain veneers. That is why laminate veneers vs. porcelain veneers is another most-asked topic in this field.
Lumineers: A Minimally Invasive Option
During the lumineers' process, there is no need to reduce the tooth enamel. They are applied to tooth enamel. Lumineers take less time to be prepared and can be easily applied. Thus, you can get them removed in the future if you want. However, compared to dental veneers, the lifespan of lumineers is shorter.
Dental Implants and Mini Implants
The latest trends in cosmetic dentistry include dental implants and mini implants. Tooth extraction is performed when you have severe dental problems such as tooth decay or gum diseases. After this, you can get dental implants for missing teeth.
The dental implant is basically the replacement of tooth roots. Since they look like your natural teeth, dental implants improve the appearance and make eating and chewing easier. Dental implants are durable. They can last many years, especially with good care.
Mini dental implants can be used when standard dental implants are not appropriate. Mini dental implants have smaller sizes when compared to traditional dental implants. Since they don't require major surgery and the healing process is faster, it makes them one of the commonly preferred options in the latest trends in cosmetic dentistry.
Factors to Consider Before Pursuing Cosmetic Dentistry
Many people want cosmetic dentistry, but one must consider some factors.
First, you need to know that only some cosmetic dentistry suits some. You should schedule a dentist appointment and consult the dentist about what cosmetic dentistry is best for you. The dentist can inform you about the treatments and process.
Moreover, you should do your research about the dentist that will perform the cosmetic dental treatment. You can check out the dentist's website and look at before and after pictures of examples of the treatment that you want to get.
Consider checking out the reviews and comments as well. In addition, you can contact the dentist and ask questions like what technologies the dentist uses or how many years they have done this job. If you have more information about the dentist and the process, the risk of you being disappointed with the results decreases.
In addition, you should know that some dental cosmetic treatments require time to be perfectly functional. Many people want to get the latest trends in cosmetic dentistry, but some need to learn that these treatments can be time-consuming sometimes. For instance, if you want to get a perfect smile for aesthetic purposes and have dental problems that affect the function of your teeth, these problems need to be treated first.
Besides, some cosmetic dental treatments require several dentist visits since they are custom-made. For example, you may need to visit the dentist's office twice or thrice to get a dental veneer.
For more information about the latest trends in cosmetic dentistry, you can contact your dentist or check out Smile Team Turkey's website. We offer many dental treatments, including teeth whitening, lumineers, dental implants, and dental veneers in Turkey. With these treatments, you can have a perfect smile and healthy teeth.
You can reach our previous article from https://smileteamturkey.com/blog/water-floss-vs-dental-floss/