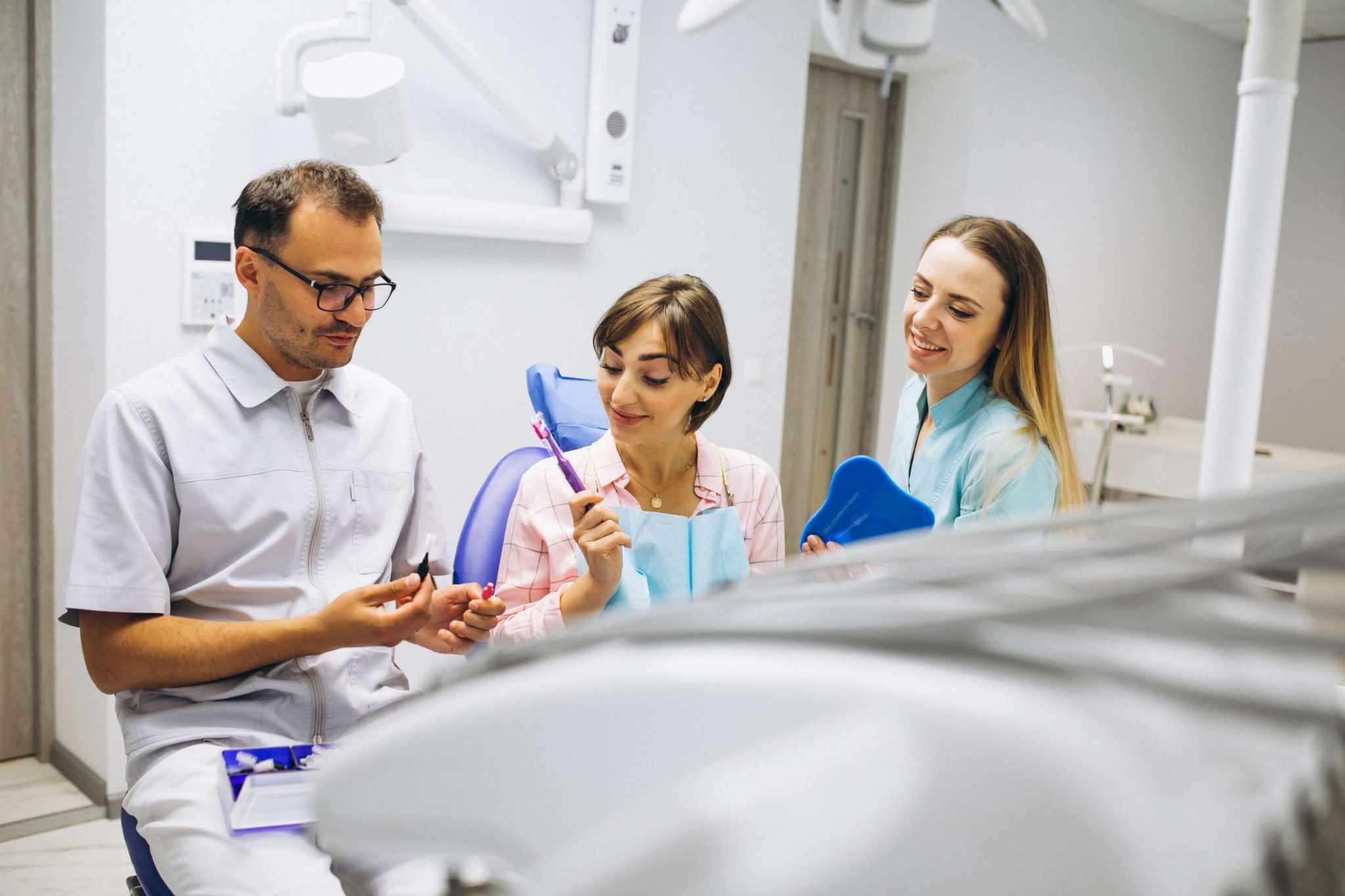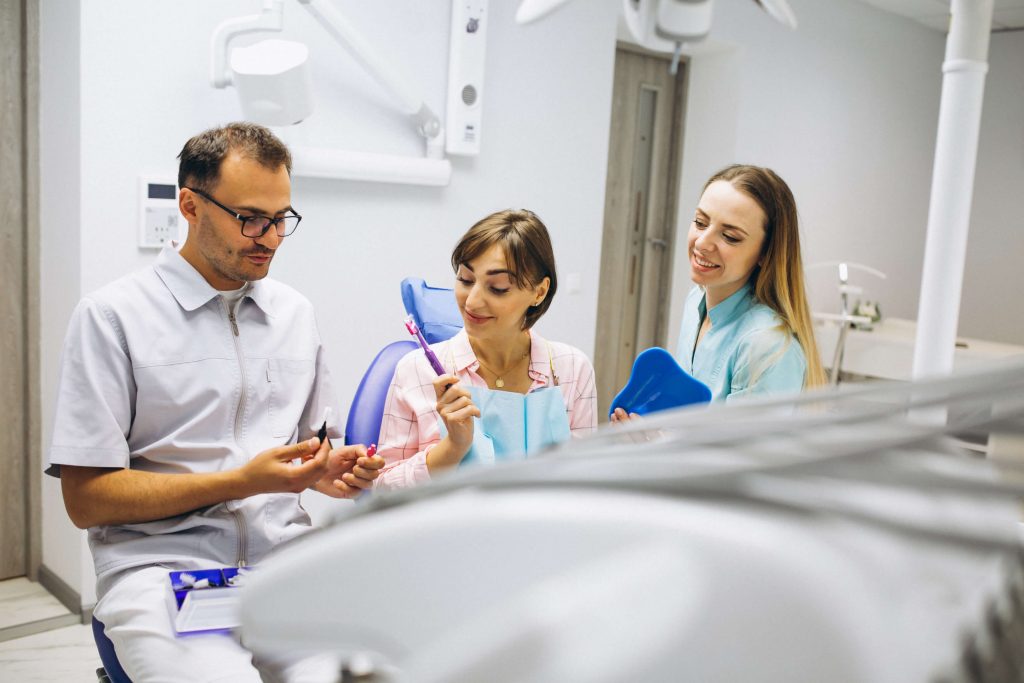 Today's era is overwhelmingly about looks and it's not limited to the industries where the focus is on aesthetics. Media has pushed the notion of aesthetics into everywhere and every hub within life. Since it's the age of widespread information across all domains, it's no surprise the health industry has taken its share. Many dental clinics today offer, along with serious dental treatments that are crucial for health, a vast variety of cosmetic dentistry procedures. A smile makeover is indeed important, but in the end, they are all about your oral health, and not just the looks. However, oral care is an extremely important subject, and cannot be left solely to periodical dental visits. By the way, what do you do to maintain a good routine of oral care? Before getting to the subject of professional oral care, let's talk about the things you can do on your own at home, or in your personal life.
Oral Care BASICS
There are numerous treatments for major dental issues like dental implants, dental crowns, veneers, etc. Or you might be thinking of a smile makeover, or maybe teeth whitening. All are at your reach in our dental clinic. However, as a great team of professionals, we find it important to inform our patients about the basics so any treatment will be durable and for life. Maintaining your oral health is as important as getting the right treatment from the right specialists. Let's have a look at the oral care basics.
Thorough Brushing and Flossing
How many times have you thought you need to start flossing everyday but actually didn't? Well, truth hurts, but solely brushing is not enough. We all know how important it is, but flossing has never been given its credit properly. And even you might realize you have been doing the brushing all wrong. Shall we take a look at what the professionals have to say about it? British Dental Association mentions the below items as the very basic dental care tips:
Never ever think that brushing once a day is okay. It is not.
Using moutwash instead of brushing is not sufficient, either.
Brushing alone wouldn't completely work, though. You also need to clean between your teeth, and floss or interdental brushes are perfect for this.
Watch Your Diet to Avoid Tooth Decay
Regular tooth brushing and flossing are obviously musts, regardless of what you have chosen to eat. But it doesn't mean your choice does not have an extra impact on your teeth. Some food types with certain ingredients cause excessive bacteria in your mouth which results in acid production. The acid coming from the bacteria, in the long run, cause cavities.
Of course, not all bacteria are bad. Actually, we need the bacteria to break down the food we consume. Still, when we feed the bacteria with sugary content, there will be more leftovers and waste in our mouth, and not all of them will be cleared off 100%. Even if you are a regular brusher, you might still have difficulties in protecting your teeth unless you are choosing your sugar intake moderately.
What are the sugary foods to avoid? Clearly anything including refined sugar, but also bread, pastry, biscuits, cereal, etc. and packed food containing starch are the main reasons. For lifelong oral health, you might want to avoid or cut down on your intake.
Don't Fall for Mediocre Oral Care Products
As a person with awareness about oral health, you might want to try products for further care and aesthetics. And most probably you will come across things like whitening pens, strips, etc. once you start digging deeper with oral products in the market. Don't be tempted to buy these cheap and easily-accessible products. It won't hurt to use them once in a while, but don't turn this into a habit, otherwise, you will damage your teeth. Regular use of these products will render the front surface of your teeth vulnerable and make their look uneven with spots or discoloration.
The most needed and basic oral care products, toothpastes are not all pure, either. Beware of the harmful ingredients that are commonly used in cheap toothpaste. Also the texture with the toothpaste is something to pay attention to. High levels of rigidity can cause surface scratches, and that's something you clearly wouldn't want.
Do not Neglect the Regular Dentist Visits
At-home care is great, but only a professional eye can catch the slightest symptoms of an issue that will reveal itself in time. You might end up in bigger dental issues if you wait a long while before you get your mouth checked.
As much as we encourage the above procedures, it's highly recommended that you book your annual dentist appointments beforehand, and motivate your family and loved ones to do so too.
Do not Hesitate to Get the Treatment if Necessary
Having major dental issues fixed might be intimidating for some. In the majority of the world's cultures, dentists are not presented as our favorite persons. We know that. But with the high specialty and right technology at hand, it does not have to be tedious or painful.
As Smile Team Turkey, we operate in our high tech clinic with a professional dental team who ranked top in their own fields. For professional oral care, things will be made easy for you.
Profess?onal oral care by Sm?le Team Turkey
For an advanced oral care, we offer full package dental solutions. In the teeth whitening category we offer the following services:
Laser Whitening
Home Kit Whitening
Teeth Cleaning
Detailed Cleaning
And many more.
For further info regarding these treatments, you can check our related page on Dentist in Turkey Prices.
You already have it all regarding your basics, and interested in a smile makeover as a further option? It is available too.
Are you an overseas patient looking to find affordable quality dentistry? Then you are invited to see how we deal with international procedures, and how life is made easy for you in our clinic: Dental travel to Turkey.
You can read our previous post on https://smileteamturkey.com/blog/hollywood-smile-makeover-turkey/