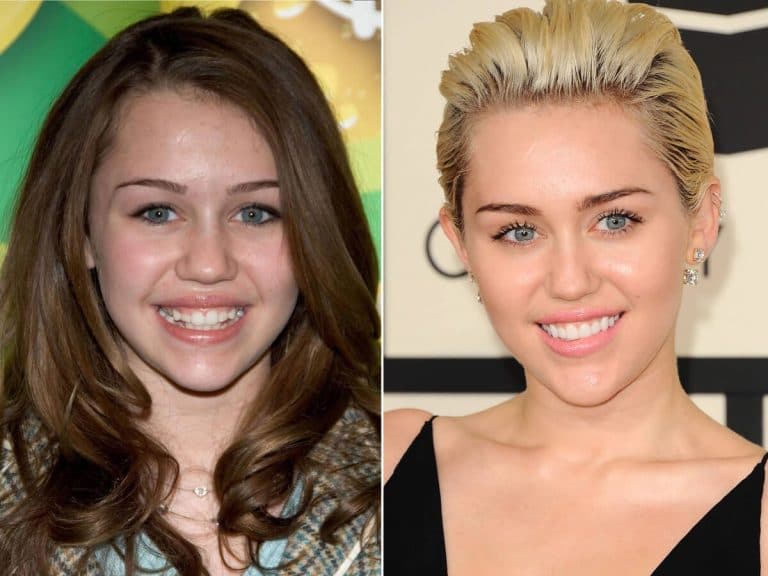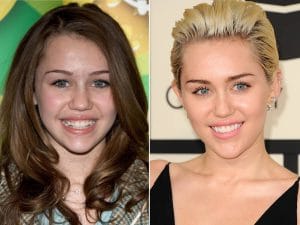 Miley Cyrus's amazing smile comes to mind when you think of her. Her large white teeth are in perfect alignment, a grin that dazzles you time and time again. One of the world's biggest celebrities didn't always have that million-dollar mug, which may surprise you. Miley Cyrus is just one of several celebrities who have had their teeth whitened by a cosmetic dentist. In this article, we learn more about the dental procedures of Miley Cyrus' teeth.
Braces
Miley Cyrus' teeth, like many others, were out of whack. Therefore, she decided to straighten her smile the usual manner, with braces fitted to the front of her teeth. Braces are dental appliances that repair issues with your teeth such as crowding, crooked teeth, and out-of-alignment teeth. Braces are commonly worn by teens, however, they can also be worn by adults. As you wear braces, your teeth will progressively straighten and align, allowing you to bite normally. Some people wear braces to straighten their teeth.
There are several procedures available to assist straighten teeth if you have crooked teeth and/or a misaligned bite. Custom-made, removable or fixed equipment that covers the exterior of your teeth and assists keep them in places, such as braces and retainers. Although dentists are mainly educated in treating dental issues, orthodontists are experts in teeth correction. Beyond dental school, an orthodontist receives 2 to 3 years of advanced orthodontic study and training. They specialize in tooth straightening, bite correction, and jaw issues.
Braces are the most common method for youngsters to straighten their teeth and correct mismatched bites. They're not the gleaming metal mouthfuls of the past. There are a lot more alternatives today. If braces are the best option for you, your dentist or orthodontist will create a custom appliance for you. Bands, wires, and other fixed or removable correction equipment may be used in the braces. There isn't a single approach that works for everyone. In the case of Miley Cyrus' teeth, she used lingual braces.
With her numerous public engagements, Cyrus needed a way to move her teeth that were both functional and out of sight. They went with lingual braces, which are a relatively new option. Unlike regular braces, the lingual braces' hardware is attached to the back of the teeth. Lingual braces can address every biting issue that conventional braces can, but they do so using distinct movement mechanics. The major advantage is that the braces are concealed behind the teeth. In this way, only you and your orthodontist know you are wearing them.
You will get an uninterrupted view of your progress during therapy, unlike individuals with conventional braces. Traditional braces are more expensive than lingual braces. Some patients experience difficulties speaking and tongue comfort at first, but most people adjust to the braces within a few weeks. Because lingual braces are still relatively new, there are just a few orthodontists that provide them. In this way, Miley Cyrus' teeth perfectly aligned with the help of lingual braces. This specific type of bracelet helped her to get in the spotlight without visible braces and make Miley Cyrus' teeth aligned.
Whitening
Another reason why Miley Cyrus' teeth look so great is whitening. Her teeth have been whitened to make them look lighter and brighter. This sort of teeth whitening procedure may be highly successful. You can see the difference in the brightness of the smile when you compare old and new photos of Miley Cyrus' teeth.
Tooth whitening is a safe and efficient technique to brighten the natural color of teeth without removing any of the enamel. Whitening will not completely change the color of the teeth, it will only brighten them. Teeth staining or discoloration can occur for a variety of causes. Bleaching is an option if you want them to be brighter and whiter. Food, beverages, and smoking behaviors can cause tooth discoloration on the outside. Coffee, tea, red wine, dye-containing foods, and cigarettes can all cause stains. The exterior surface of your teeth is affected by these stains. Teeth can get discolored from the inside out. Medication, childhood illness, infection, dental damage, or aging can all cause discoloration.
To whiten your teeth, your dentist may utilize a variety of techniques. Carbamide peroxide is commonly used to bleach your teeth. It degrades hydrogen peroxide and urea and uses a chemical process to target tooth color. It is said to be a risk-free method of tooth whitening. Teeth whitening therapy might be beneficial since it is quick to act. The whitening effect might also persist for a longer period of time. To whiten your teeth, you usually just need one hour of treatment or multiple sessions. When applying the whitening solution to your teeth, your dentist may utilize light to speed up the procedure, although this approach has not always shown to be successful. Thus, this is the main reason why Miley Cyrus' teeth look shiny and bright.
All in all, braces and teeth whitening are the main reason why Miley Cyrus' teeth look wonderful. Not everyone is born with perfect teeth. If you are under the spotlight like Miley Cyrus, your perfect teeth maybe your signature. Everyone wants perfect teeth that shine with a smile. There are various dental procedures to achieve that goal. Like Miley Cyrus' teeth, there are many people improved their smile. You can be one of those people! With skilled dentists, Smile Team Turkey is here for you. You can make an appointment by reaching us via e-mail or phone.
Hope this article will help you find out the Miley Cyrus' Teeth. You can read our previous post on https://smileteamturkey.com/blog/stroke-and-oral-health/