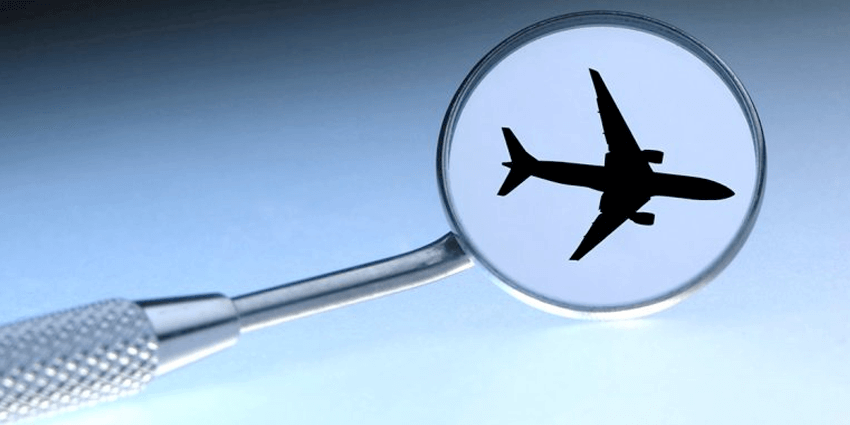 Modern dentistry provides a variety of options for missing teeth, including various types of dentures and, still the most common, porcelain bridges. Dental implants, on the other hand, are the most advanced solution that professionals recommend. The fact that they are more expensive is true but the outcomes are far more satisfying, and the prices can be reduced by getting dental implants abroad. But Is getting dental implants abroad worth the hassle? To answer the question now let's briefly look at what dental implants are and is it worth going abroad to get them.
What are Dental Implants?
Getting a dental implant is a fantastic option to replace a missing tooth with a high-quality, natural-looking replacement. Dental implant surgery involves the replacement of tooth roots with metal, screw-like posts and the replacement of damaged or missing teeth with artificial teeth that look and function similarly to natural teeth. While dental implants are one of the perfect solutions for a missing or decayed tooth, some individuals are hesitant to seek therapy due to the associated costs. This brings us to our main topic; getting dental implants abroad.
Why Should I Get Dental Implants Abroad?
Dental care is costly and dental tourism, or the practice of receiving dental treatment overseas, is a cost-effective approach to have more complex dental operations performed. Patients can save hundreds, if not thousands, of pounds on dental implants and other expensive procedures. The reason It is becoming more popular to travel to another nation for dental work is that it is less expensive, and most dentists working abroad provide great care that's comparable to, if not better than, what you'd get at home.
Three Main Reasons to Get Dental Implants Abroad
The main reasons to get dental implants abroad can be divided into three. These are; cost, quality, and the chance to have a vacation at the same time whilst getting dental care.
The Cost
The expense of dental treatment in foreign nations is the primary reason why so many people seek treatment there. If a patient needs numerous teeth to be replaced, they can save thousands of pounds by purchasing cheap dental implants in another country. And now you can book cosmetic dentistry packages that include all features from airport pickup and hotel accommodations to private driver transportation, and access to an executive lounge while you wait (with free wifi, of course). This may appeal to folks who are hesitant to get dental implants placed abroad in the first place since the process is simple and straightforward, with little left to do on your own.
Quality
Quality is another one of the reasons to get a dental implant abroad. It is not because of a lesser degree of care that patients can acquire affordable dental implants and other services in other countries. The level of service and care provided are quite high. Turkey has talented and experienced dentists as well as modern and safe facilities. You can get all these services at a much lesser price than in any other country.
Chance to have a vacation
Why not discover the best moment to take some time off for both your treatment and your chosen season? This way, you'll avoid having to pay for two trips and will have both covered! Many individuals combine dental treatment with a vacation to save money. Patients who saved thousands of dollars by getting dental care in another country while on vacation have been featured in the news.
Dental Implants in Turkey
Turkey's dental tourism industry is rapidly expanding. When we compare Turkey to other nations that provide high-quality treatments, we can see a significant pricing difference. Turkey has become one of the most important vacation destinations in the world as a result of all of these causes. Turkey's expert clinics provide a wide range of cosmetic and non-cosmetic procedures, which cannot be ignored.
Smile Team Turkey
Smile Team, Turkey is a committed and skilled team of experts based in Antalya, Turkey's gorgeous Mediterranean coast city. Antalya dubbed the "tourist capital," has a wide range of attractions to offer, including historic sites, recreational areas, breathtaking scenery, and, of course, world-famous beaches. Our dentists are among the greatest in the world, and they will be happy to assist you in achieving your ideal smile.
Our professional team is here to assist you with any dental issue, from the most simple procedures to the most complex surgery. Full set implants, such as all-on-four and all-on-six dental implants, are among the most popular treatments sought by overseas patients as part of their dental tourism plans. In a nutshell, these are the most technologically advanced permanent tooth replacement options available.
Now if w go back to our initial question Is getting dental implants abroad worth the hassle? After everything, the answer is yes! Getting a dental implant abroad is the perfect way to combine quality and cheap dental care with a relaxing vacation. As Smile Team Turkey we'll gladly assist you in making planning for a stress-free dental trip to Turkey. Perfect results are not by chance at our facility.
In this article, we have tried to find an answer to the question Is getting dental implants abroad worth the hassle? You can read our previous article on https://smileteamturkey.com/blog/gum-disease-and-other-gum-problems/