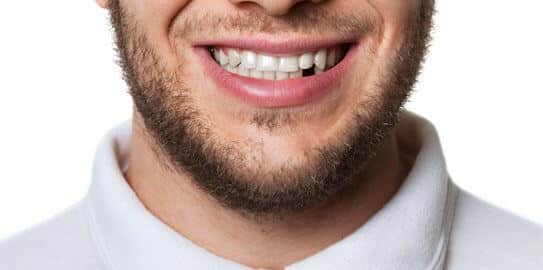 Your teeth are made to last a lifetime, despite the fact that they can be damaged. But unfortunately, sudden tooth loss in adults is rather frequent. Have you ever thought about the average age of tooth loss in adults? 26% of people over the age of 65 have just eight or fewer teeth left, and many people are missing at least one tooth. If you're concerned about what the leading cause of tooth loss in adults is, keep reading to get more information.
Causes of Tooth Loss in Adults
We all know what cavities are. Actually, they are one of the most important causes of sudden tooth loss, and they can harm your enamel and the pulp in the centre of your teeth. The best way to prevent tooth loss in adults due to cavities is to practice good oral hygiene and visit the dentist frequently.
The leading cause of tooth loss in adults is shocking. It is a disease. Gum disease occurs when bacteria buildup on the outside of your teeth leads to gum inflammation. The initial phase of gum disease is gingivitis. Nearly half of all adults experience gingivitis, making it a fairly common condition. Pockets between teeth and gum can form and fill with harmful bacteria if gingivitis is not treated.
The same as with cavities, maintaining good oral hygiene and seeing the dentist regularly are the best ways to prevent gum disease. The best periodontics available in Smile Team is what we offer, and we can assist if you are concerned about gum disease.
Other reasons for sudden tooth loss in adults can be accidents, certain illnesses, and smoking. If the leading cause of tooth loss in adults is certain illnesses make sure to tell your doctor about it. And it is best to avoid other instances, like stopping smoking and wearing suitable mouthguards.
How to Prevent Tooth Loss?
The most crucial element in maintaining the health of your teeth is good oral hygiene. It is advised to brush your teeth at least twice a day and floss frequently to get rid of food particles that become stuck in your teeth.
Experts advise you to visit the dentist twice a year. The use of fluoride helps to prevent cavities, which cause tooth decay resulting in tooth loss in adults. Furthermore, your dentist will look for signs of gum disease and other health problems so that you can have them treated before they worsen. To stop serious gum disease, your dentist will remove tartar buildup from your gums. Our professional dentists will examine your teeth and continue with the necessary procedures.
You should include using mouthwash in your daily preventive dentistry routine. Use a fluoride-containing mouthwash to get the most advantages because fluoride strengthens your enamel and prevents cavities.
What to Do When You Lose a Tooth?
Whatever the reason, losing a permanent tooth is a dental emergency rather than just a cosmetic dentistry issue. Contact your dental office right away if a tooth has been chipped or knocked out due to direct trauma. If you lose your tooth, you can get in contact with our clinics to get help. We guarantee you're going to be satisfied with the results.
Find your tooth first, then everything else. When you find it, take hold of it by the crown rather than the root. The tooth socket may begin to bleed profusely after you lose a tooth. To stop the bleeding, gently press on the area with a cotton ball. If the tooth appears to be dirty, rinse it off to clean and sanitize it. Use milk or saline solution to kill germs and stop infections.
Put the tooth back in its hollow after cleaning it and stopping the bleeding. Use a piece of medical gauze to bite it gently. Until you visit the dentist, the pressure may be able to keep it stable. Keep the tooth preserved in a sterile solution if you can't reinsert it. A glass of milk or a saline solution may be helpful. Go right away to the dentist's office. Make the necessary arrangements as soon as possible to make the visit go more smoothly. The sooner you can receive dental care, the better. Please remember to bring the tooth.
Here are some treatment options for tooth loss in adults. Our dentists and specialists at Smile Team are specialists in restorative dental care and can create a customized treatment plan just for you.
Dental implants, dental bridges, and dentures are the main solutions. You can get more information about the procedures from the dentists in our clinics here at Smile Team.
You can read our previous article at https://smileteamturkey.com/blog/celebrities-with-veneers/.