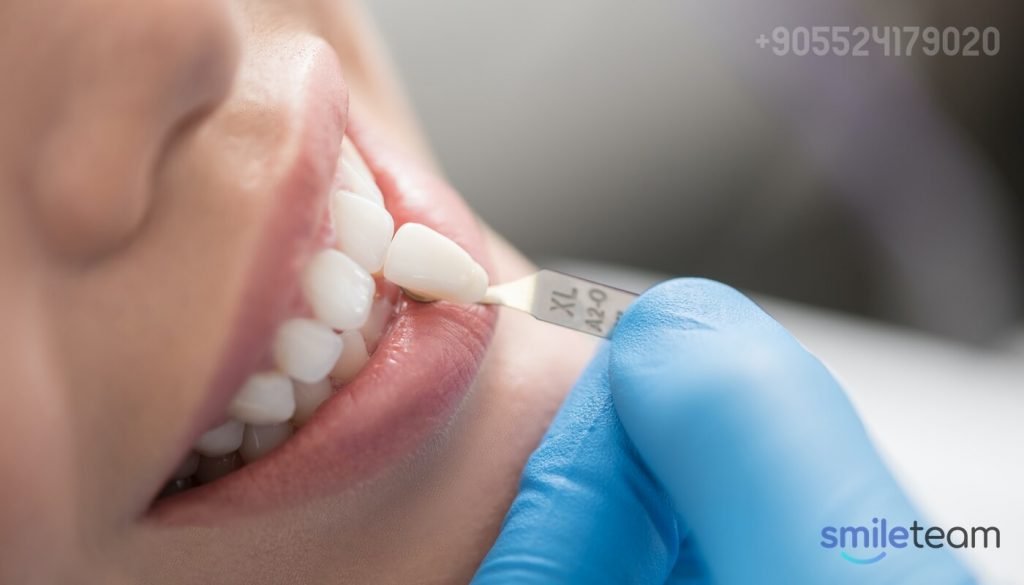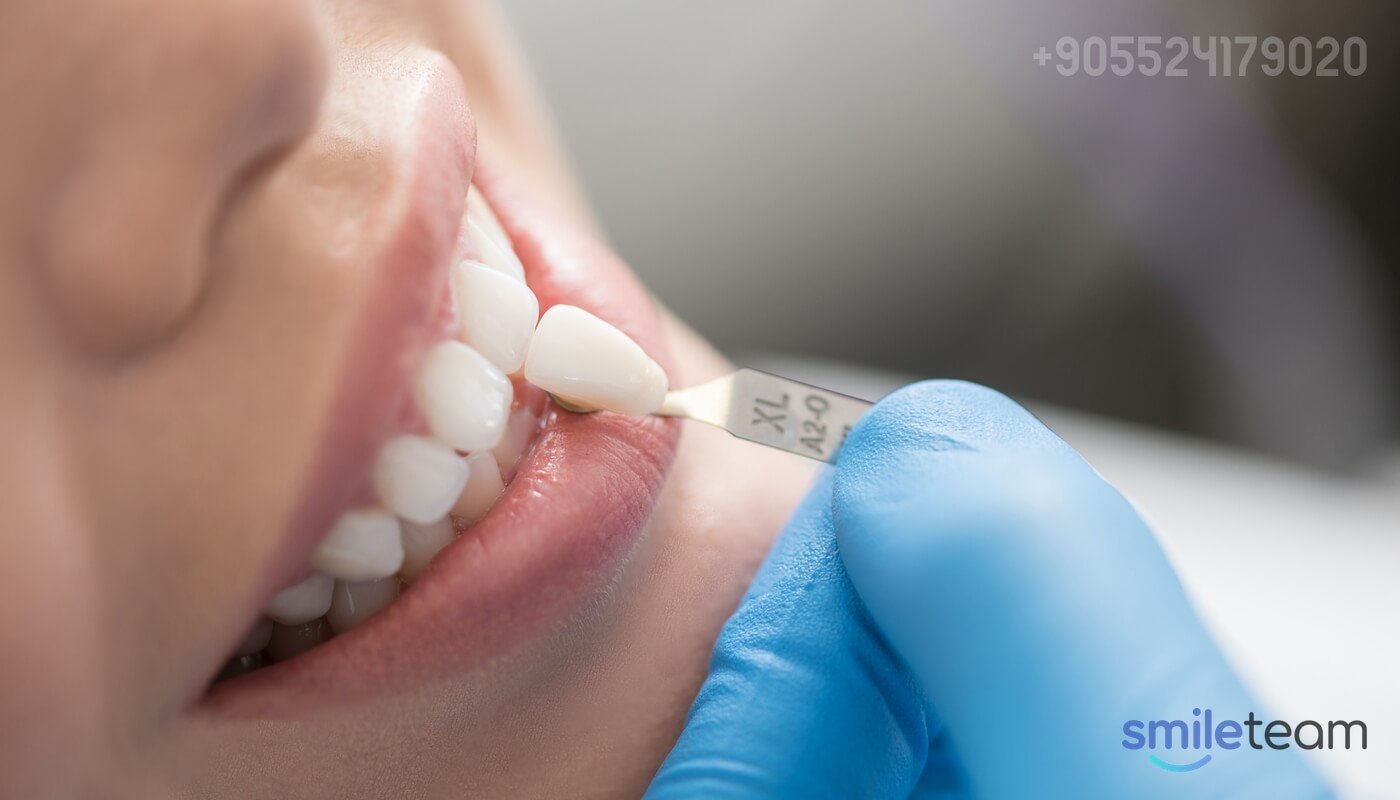 Dental tourism has gained a lot of popularity in recent times. More and more people are planning trips to Turkey to get their dental problems treated. They spend hours looking for reputed and reliable dental clinics in Turkey for their treatment.
They send queries to various clinics trying to compare the prices and treatment procedures. We receive numerous such queries each day. Among other questions, many patients ask about dental veneers and dental crowns. This makes us wonder if all the patients really know about veneers and crowns. Turkey crowns dentist has to be sure that the patients are not confused and end up asking about a different treatment.
To help such international patients, we have mentioned the differences between the two and also the advantages and disadvantages of each of them.
Dental Veneers
A veneer is a thin porcelain layer of protection applied to the front of the teeth to improve aesthetics. There are three types of Dental veneers in Antalya.
Porcelain Dental Laminate Veneers: After the tooth preparation and impression, the veneers are prepared and fitted in a day (24 hours).
Direct Composite Veneers: Composite binding can be done in two hours. Numerous layers in various colors of the composite are applied on the teeth and cured with a light.
Indirect Composite Veneers: The impression of the teeth is taken to create fake teeth. The composite layers are applied to it and then transferred to the patient's mouth using adhesive.
Advantages:
There are many advantages to choosing Dental veneers Turkey–
Single-day treatment in most cases
Perfect results
Minimum tooth preparation required
No tooth tissue removal, hence it can be reversed (the veneer can be removed)
No allergic properties
Disadvantages:
The disadvantages of dental veneers are-
Comes off easily when compared to crowns
Expensive
Suitable only for the front and side teeth (doesn't work for back teeth)
Easily breakable when placed on molars.
Dental crowns Turkey
A dental crown covers the entire surface of the tooth. The tissue around the tooth has to be removed to place the crown over it. Once performed, the process cannot be reversed. While the crowns are not as conservative as the veneers, they do bond better to the tooth. It is not easy for a crown to simply fall off the tooth. There are five types of dental crowns in Turkey.
Porcelain Fused to Metal Crown (PFM Crowns): They provide average aesthetic results but are resilient.
Porcelain Fused to Zirconia Crowns (PFZ Crowns): They deliver wonderful aesthetic results and are resilient.
Full Ceramic Crowns: They deliver the aesthetic result but are not as durable as the PFZ Crowns.
Full Metal Crowns: These are not aesthetic. Yet, they are very resilient and serve the purpose.
Gold Crowns: These are not aesthetic in nature, but are highly resilient. Still, some patients prefer gold crowns for aesthetic nature.
Advantages:
The following are the advantages of teeth crowns Turkey–
Are suitable for front and back teeth
Highly resilient (no easily breakable)
Greater bonding (fewer chances of a crown falling away)
Supports weak teeth
Less expensive compared to veneers
Disadvantages:
The following are the disadvantages of dental crowns-
Could result in teeth sensitivity
Non-reversible procedure
For more detailed information about dental veneers, dental crowns, and their treatments, contact us.