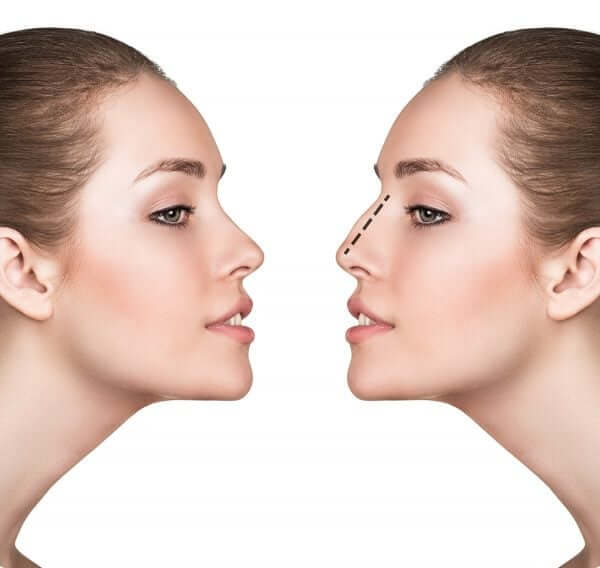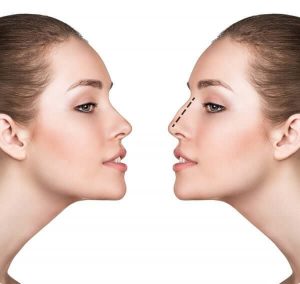 The shape and size of the nose can have a significant influence on the appearance of the face. Some patients may feel self-conscious about their noses as a result. There are various reasons why a person may not be happy with the way their nose looks. This can lead to a drop in self-esteem and self-confidence.
People may want to reshape their noses, whether it's due to genetics or an accident like a broken nose. In this scenario, patients can get rhinoplasty in Turkey to assist decrease or expand the size of their nose. Moreover, shape it to appear the way they want to match their facial structure. In this article, we will give you general information about rhinoplasty in Turkey.
What is Rhinoplasty?
Rhinoplasty is a procedure that involves repairing or reshaping the nose. This procedure can be done for aesthetic purposes to boost a person's self-confidence and modify the look and proportion of their nose. Breathing issues caused by structural abnormalities in the nose are frequently treated with plastic surgery of the nose. Rhinoplasties are performed by both specialized plastic surgeons and specialist ENT surgeons.
Cosmetic surgeons can also do rhinoplasties. Almost all of these procedures are carried out through the nostrils, thus, there are no visible incisions on the face. Some rhinoplasty procedures need an incision in the tissue between the nostrils. The size, breadth, and profile of the nose can all be altered through rhinoplasty. Many things can be changed with rhinoplasty: The tip of the nose, the form of the nostrils, and the balance of the nose are just some of them.
Using cartilage transplanted from other parts of the body, nose surgery can decrease or increase the nose's structures. A bit of ear cartilage and a chunk of rib cartilage may be utilized on occasion. If you're self-conscious about your appearance or considering cosmetic procedures to enhance your self-esteem, there are other options. Talking to a therapist or a counselor about your issues about your looks may be beneficial.
Who can have Rhinoplasty?
Rhinoplasty can benefit men and women of various ages. Although cosmetic surgeons take great caution when determining whether or not a younger patient is suitable for rhinoplasty. Nose reshaping is one of the more popular cosmetic surgery operations for adolescent patients. The nose must be fully formed physically. It happens by the time a female reaches the age of 14, and a male reaches the age of 16. Younger individuals must also show emotional maturity and comprehend the cosmetic surgery procedure.
It is critical to have realistic expectations for patients of any age. Rhinoplasty can help you improve your current nose, but surgery can't give you someone else's nose or make it flawless. A professional, qualified cosmetic surgeon will explain your options. Moreover, work with you to create a nose that complements the particular features of your face.
Recovery Process after Rhinoplasty
A plastic or metal splint may be applied to your nose after surgery by your doctor. While your nose heals, the splint will aid in maintaining its new form. They may also use nasal packs or splints to help stabilize your septum, which is the portion of your nose that connects your nostrils. After surgery, you'll be observed in a recovery room for at least a couple of hours. You'll leave later that day if all goes well. Because the anesthetic will still affect you, you'll need someone to accompany you. You may need to stay in the hospital for a couple of days if the surgery is complex.
Resting with your head up above your chest will help to minimize bleeding and edema. You may have congestion if your nose is large or filled with cotton. Splints and dressings are generally necessary to be worn for up to a week after surgery. You may have absorbable sutures, which will dissolve and not need to be removed. If your sutures aren't absorbable, you'll need to return to your doctor a week following surgery to have them removed.
Where to have Rhinoplasty in Turkey?
There is no better place for rhinoplasty in Turkey than Antalya. With picturesque sceneries, touristic places, and beautiful beaches, Antalya is a perfect place to have rhinoplasty in Turkey. While having rhinoplasty in Turkey, you can also take a vacation before the surgery. Smile Team Turkey is the best place you can have rhinoplasty in Antalya. About us, with the medical professional staff and affordable prices, Smile Team Turkey offers you the best rhinoplasty in Turkey you can have.
The best course of action for a patient is determined by the cause for their enquiry. Many individuals choose to have rhinoplasty in Turkey to improve the appearance of their noses. Back then, nasal surgery was initially used to treat sinus problems or to heal an accident that had left permanent consequences. If your nose has been broken before, rhinoplasty in Turkey may be able to realign the cartilage and straighten it out. When you choose Smile Team Turkey for rhinoplasty in Turkey, you will get an efficient solution for both medical and aesthetic concerns with your nasal area.
Hope this article will help you find out the Rhinoplasty in Turkey. You can read our previous post on https://smileteamturkey.com/blog/miley-cyrus-teeth/